Are you guys ready for a true love story?
After an extremely exhausting couple of days, the madness that is the 14th General Elections is finally over.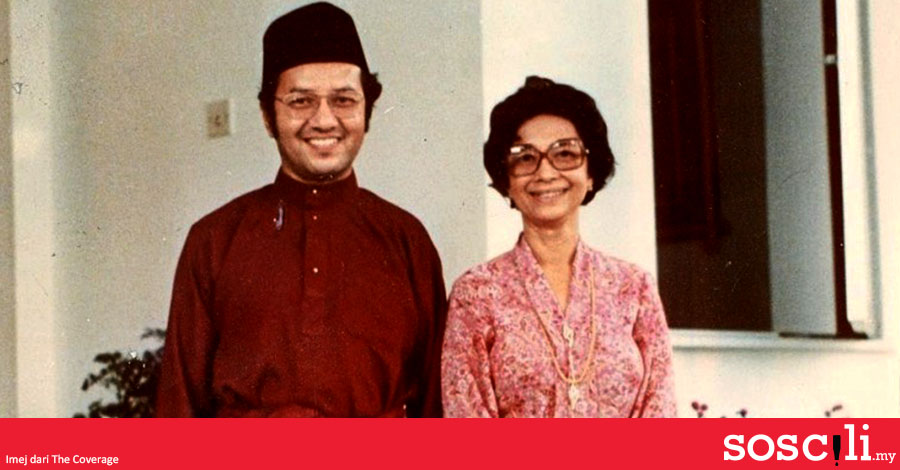 Pakatan Harapan managed to end Barisan Nasional's 60-year-old reign over the country, and Dr. Mahathir Mohamad was officially elected as Malaysia's seventh Prime Minister.
Dr M is indeed a great man, and as the saying goes: behind every successful man, there is an even greater woman!
The one person that has never left his side and is always there to support and encourage him is his wife of 62 years, Dr Siti Hasmah Mohamad Ali.
Dr M and Dr Siti Hasmah met when they both were medical students in King Edward VII College of Medicine in Singapore. They got married in 1956.
Looking at their pictures, it is easy to see why Dr M and Dr Siti Hasmah are the perfect couple.
Here are times when we went absolutely 'awww' over their love for each other:
#1 When they shared a tender moment before Dr M's swearing in
#2 And this sweet exchange after the official vote count was announced
#3 When they couldn't keep a straight face during a photoshoot
Laughter is the best medicine.
PIC: MALAYSIA TATLER
#4 And this photoshoot too
Dr. M made a funny!
PIC: INSTAGRAM/CHEDETOFFICIAL
#5 When Dr M played doctor for Dr Siti Hasmah
The doctor's ready to see you now.
PIC: THE STAR ONLINE
#6 When they were young and ready to party
Getting jiggy with it
PIC: MALAYSIA TATLER
#7 When they can't help but be cheeky with each other
Show us your smile!
PIC: FACEBOOK/ROJAK DAILY SKOP
#8 When they have no problems being silly with each other
'Hello? You there?'
PIC: PRU14.TV
#9 When Dr Siti Hasmah gave Dr M an extra set of ears
Now you see me, now you don't
PIC: BLOGSPOT/SANTAUWEB
#10 And when she did it again
So kawaii..
PIC: PRU14.TV
#11 When they went out and had a movie date night just like us
Thursdays are date nights.
PIC: THE MALAYSIAN INSIGHT
#12 Most importantly, when you realise that they are just a normal couple
Smile for the camera, honey!
PIC: MALAYSIA STYLO NEWS
Never change, Dr Mahathir and Dr Siti Hasmah. We want to be just like you guys when we grow up!
Sumber : RojakDaily